We are a team of highly motivated and fun-loving sports teachers and sport scientists. Sport is our passion and we enjoy educating our students. The Sport Academy has been growing for 10 years. The number of students is constantly increasing. We are proud of this and look forward to the future. If you have any questions, please feel free to call us or send us an email.
T: 044 341 82 01
sekretariat@sport-academy.ch
You can come and visit us:
Sport Academy Zurich
Heinrichstrasse 267m
8005 Zürich
You can find us opposite the main entrance to the Abaton cinema, on the 2nd floor, on the right.
Opening hours:
08:30-12:30 and 13:30-17:30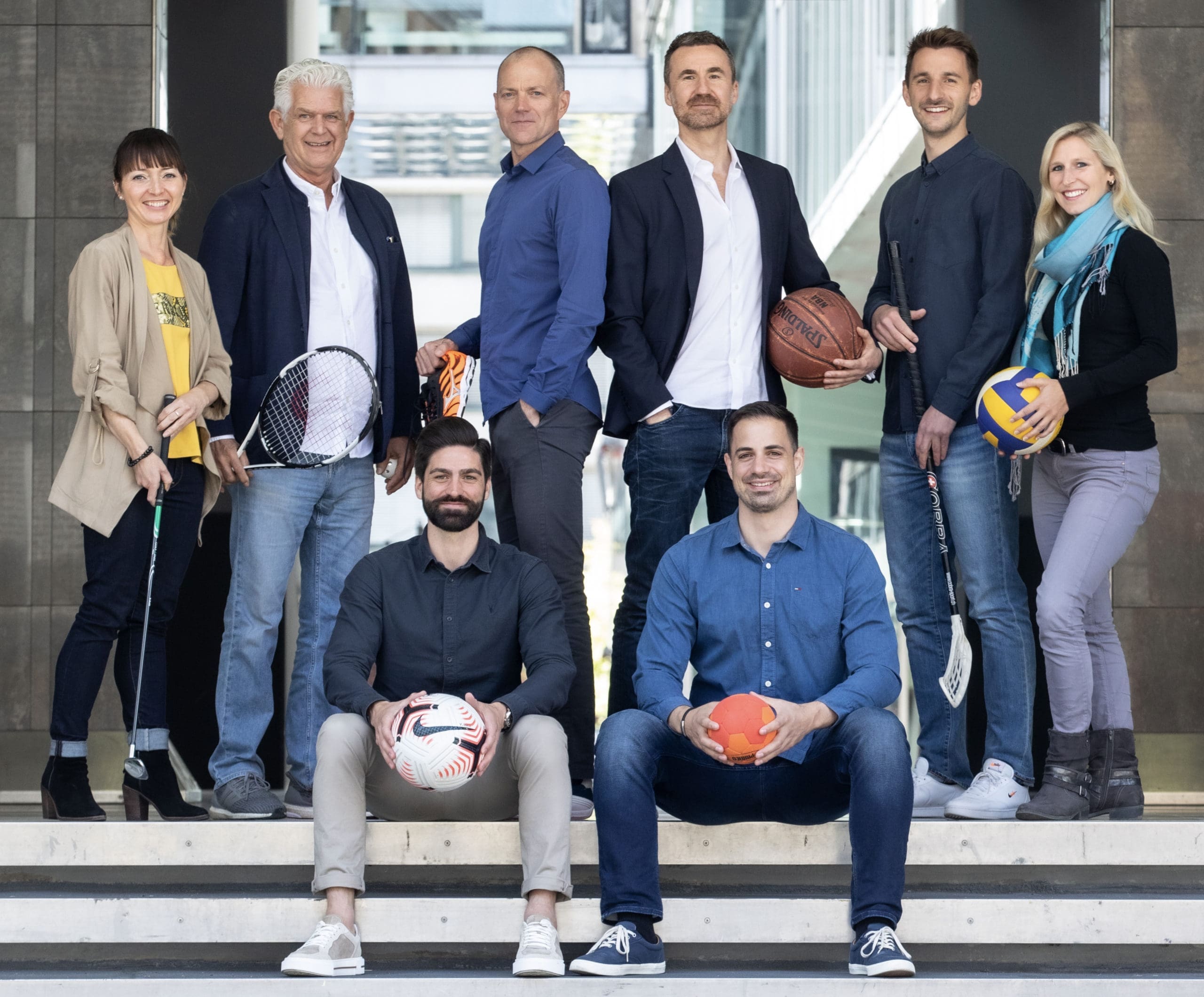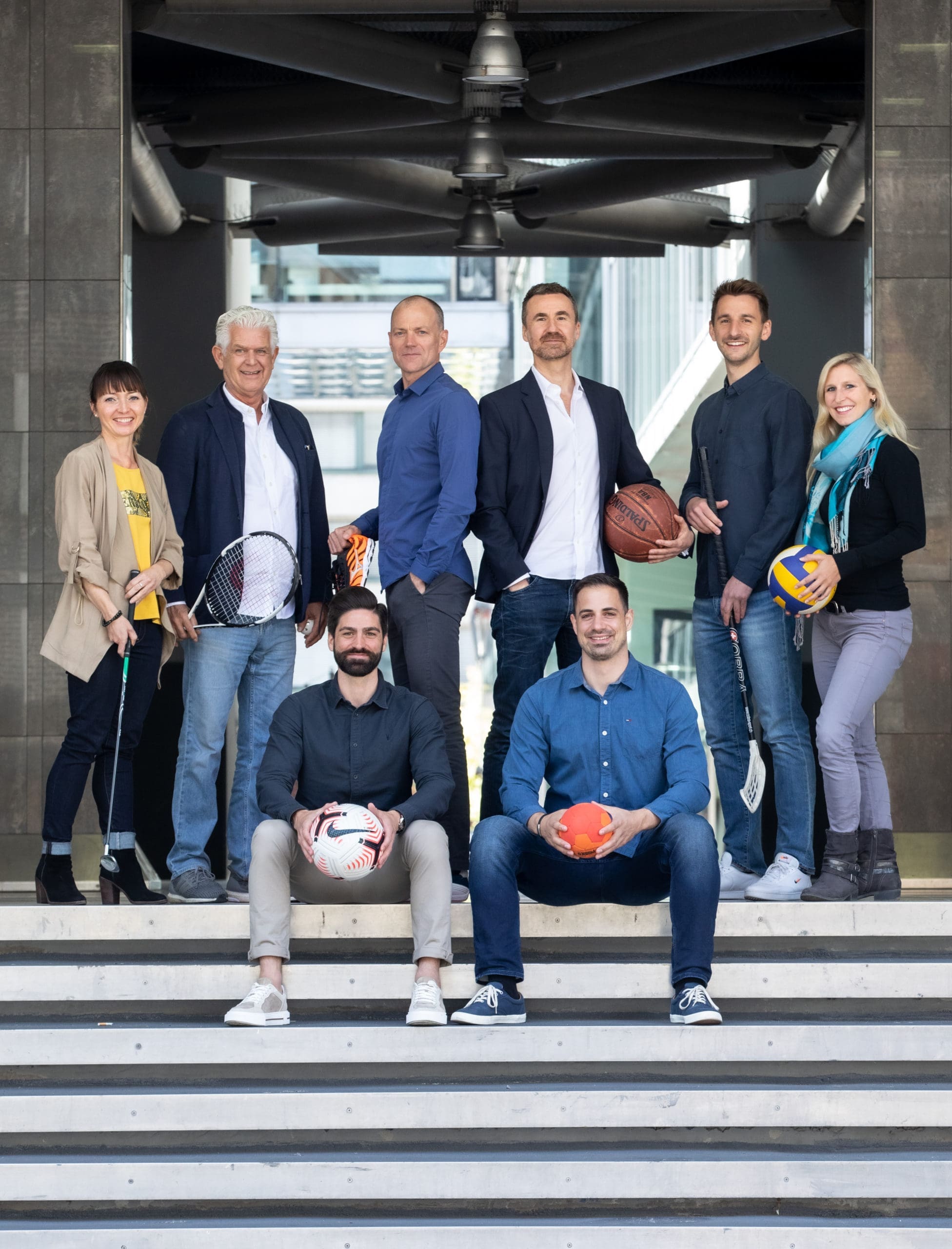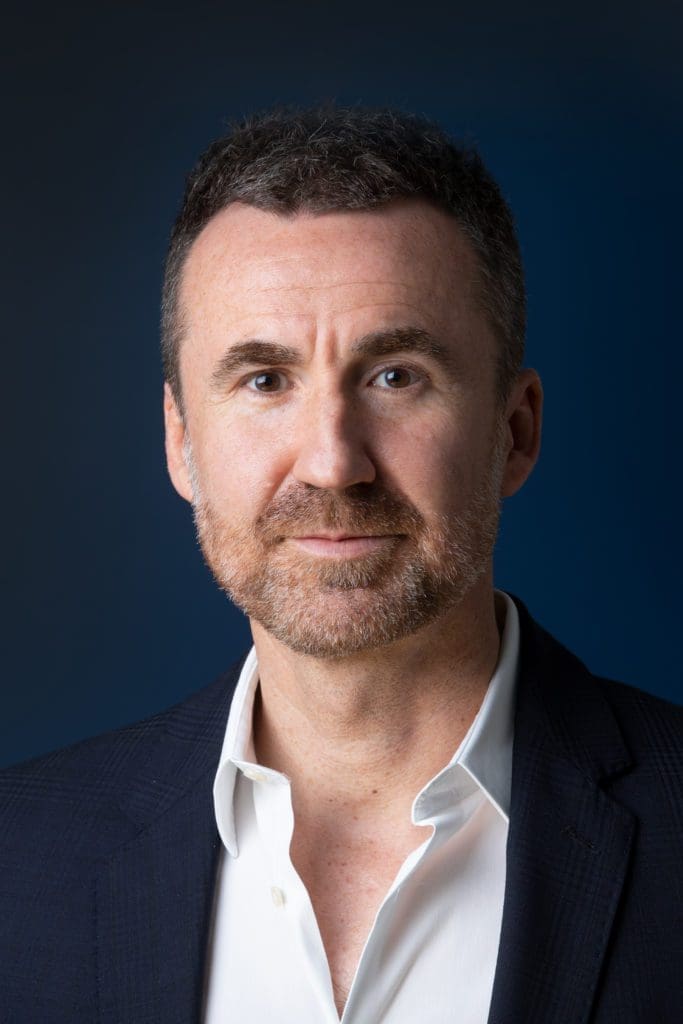 René Furrer
Owner, founder
Lawyer, lic. iur.
Federal dipl. Sports Teacher ETH Zurich
UEFA B diploma
"Ambassador for Education" of FC Barcelona
Member International Sports Lawyers Association
Former NLA professional player GCZ
Vittorio Jenny
Owner, founder
Experience:
CEO FC Basel
CCO SPlus TV Channel
Director of Marketing & Television UEFA
Financial Analyst Capsugel/Warner Lambert
Swiss Department of Foreign Affairs (Algeria, Caribbean, USA)
Former Football player and Swimmer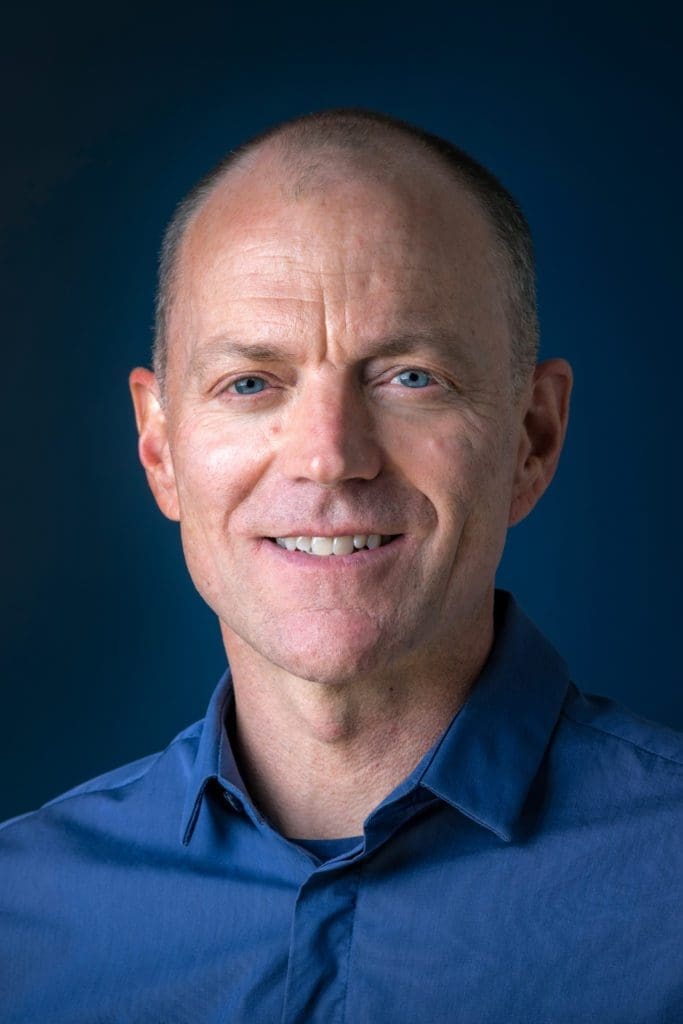 Andrea Naegeli
Principal
Federal dipl. Sports Teacher ETH Zurich
UEFA A diploma
Former football player up to the 1st League
Former Junior Coach FC Zurich
Longtime football commentator and producer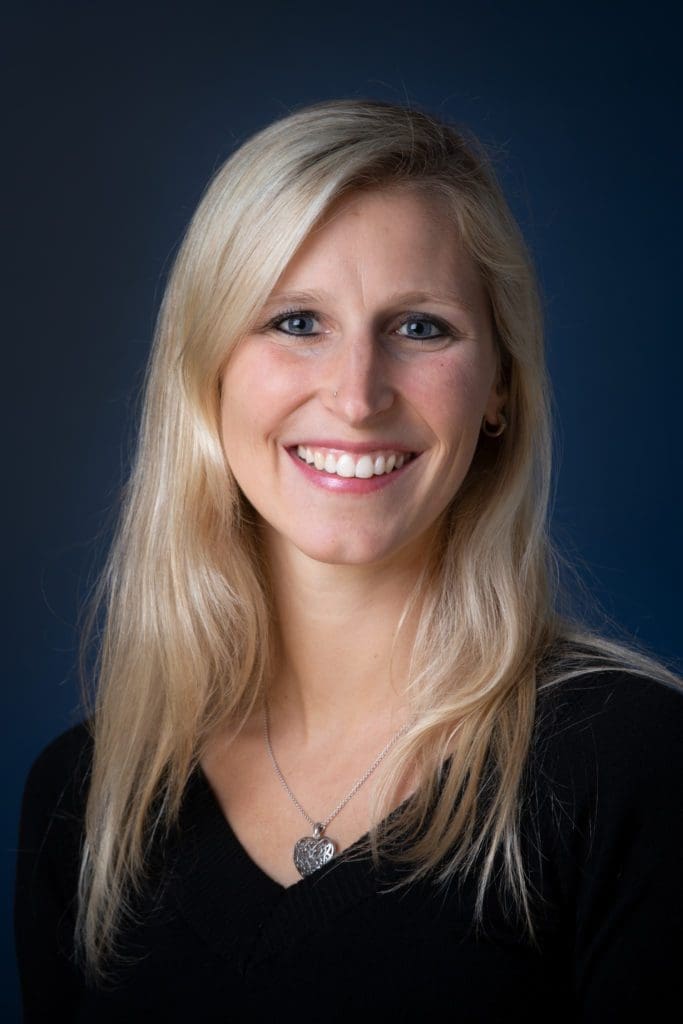 Marina Freitag
Deputy Principal
Administration & Internships
Vocational trainer

Movement scientist ETH Zurich Swiss Federal Diploma Sports teacher at ETH Zurich
Vocational trainer in business administration
Mathias Kasapidis
Training coach
Deputy responsible internship


Swiss Federal Diploma in Business Administration
Marketing specialist
SHV coaching license B handball Former handball professional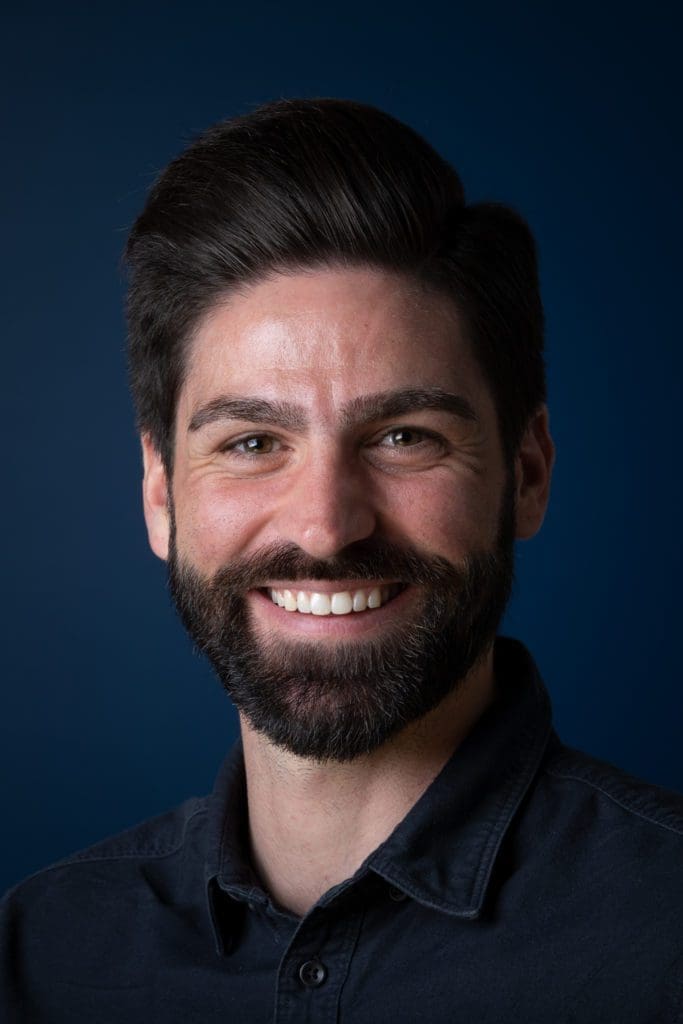 Fabio Bristot
Training coach
Deputy Football Coordinator


Sports scientist University of Basel
Federal dipl. Physical education teacher PH Lucerne
Former football player up to Challenge League
Former Captain YF/Juventus
Laura Vetterlein
Training coach
Internship coach
Administration

Master degree in dialogue marketing & E-commerce
UEFA A-Diploma
Professional soccer player FC Zurich
Jerome Thiesson
Football Coordinator
Training Coach


Businessman EFZ with vocational diploma
Sport Management Fernfachhochschule Schweiz (FFHS)
Current football professional Challenge League at FC Aarau
Former football professioneal Super League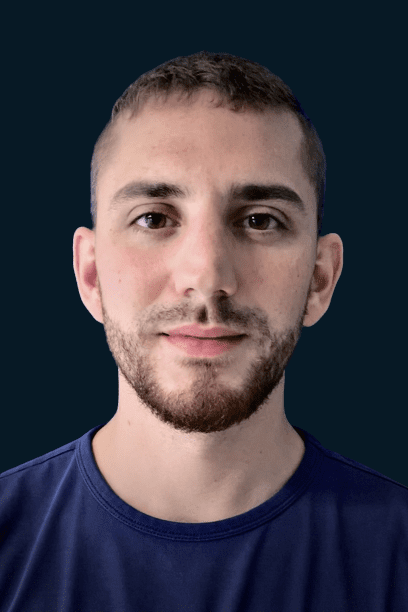 Nicola Cardu
Computer scientist
Social Media / Marketing


Federal dipl. Computer scientist systems engineering EFZ with vocational diploma
Student PHZH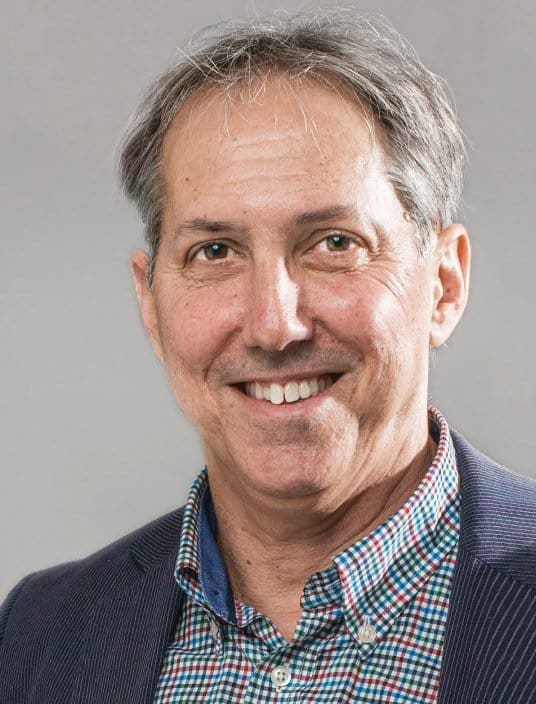 Marco Bernet
Acquisition of company partners
Coaching of students

Co-owner of Projekt Athleten GmbH
Instructor SFV & FIFA Grassroots Programme
Former Technical Director FC Zurich
Founder FC Zurich LetziKids children's football department
Print media designer
Martinka Bühler
Acquisition of company partners
Coaching of students

Co-Owner Projekt Athleten GmbH
Project manager for major international sporting events
Mental coach
Former player Basketball National League A
Lic. Phil. I & MBA Sustainability Management
Jerome Thiesson
Football Coordinator
Training Coach


Current football professional Challenge League at FC Aarau
Former football professioneal Super League and MLS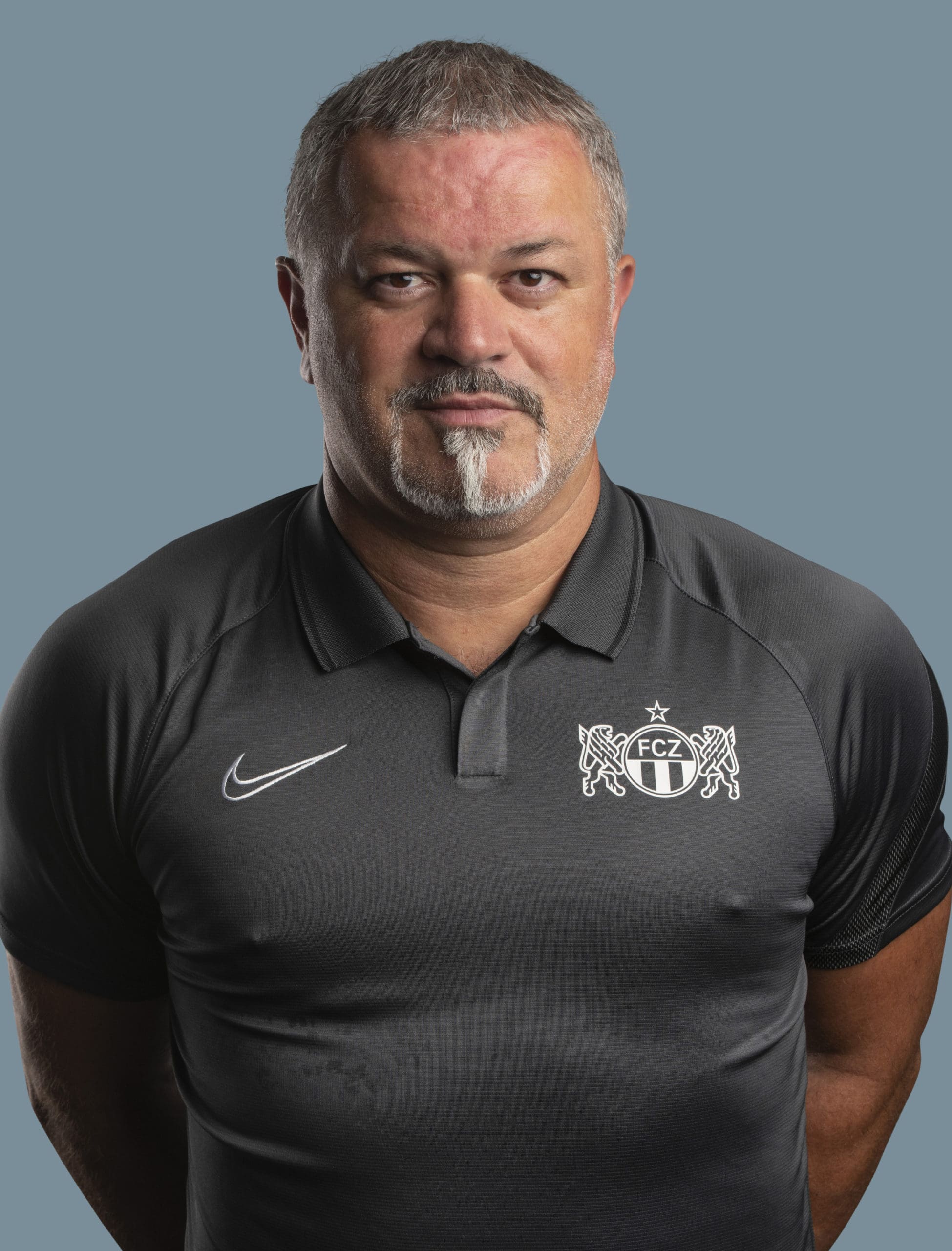 Erci Sahin
Sports leader



Head coach FE14 Heerenschürli
UEFA A Diploma
Former football player Swiss Super League + Turkish Süper Lig
Fabrizio Parisi
Material manager
Player and club supervisor
Goalkeeping coach

Goalkeeping Coach Diploma Level 2 Youth
Goalkeeping coach FCZ U16, FCZ women U17, U19 and U21
C plus diploma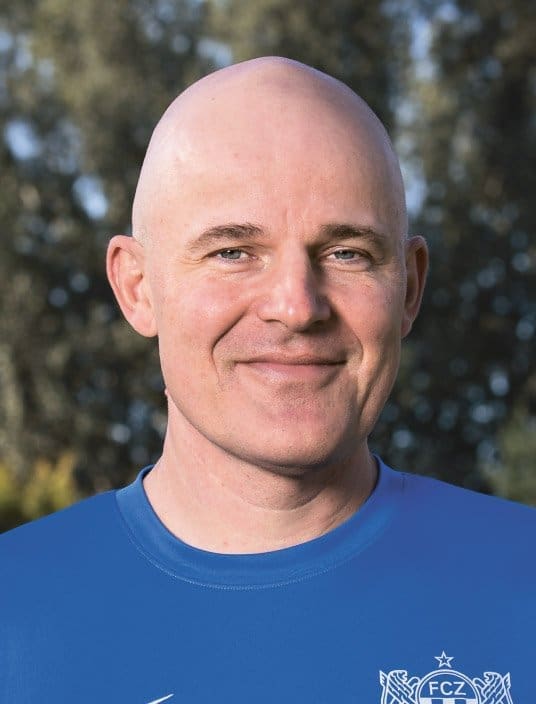 Adi Elvedi
Assistant coach

Responsible for FCZ Kids-Camp
Costa Vettas
Assistant coach

Head coach FCZ Women U21
Head coach FE14 Heerenschürli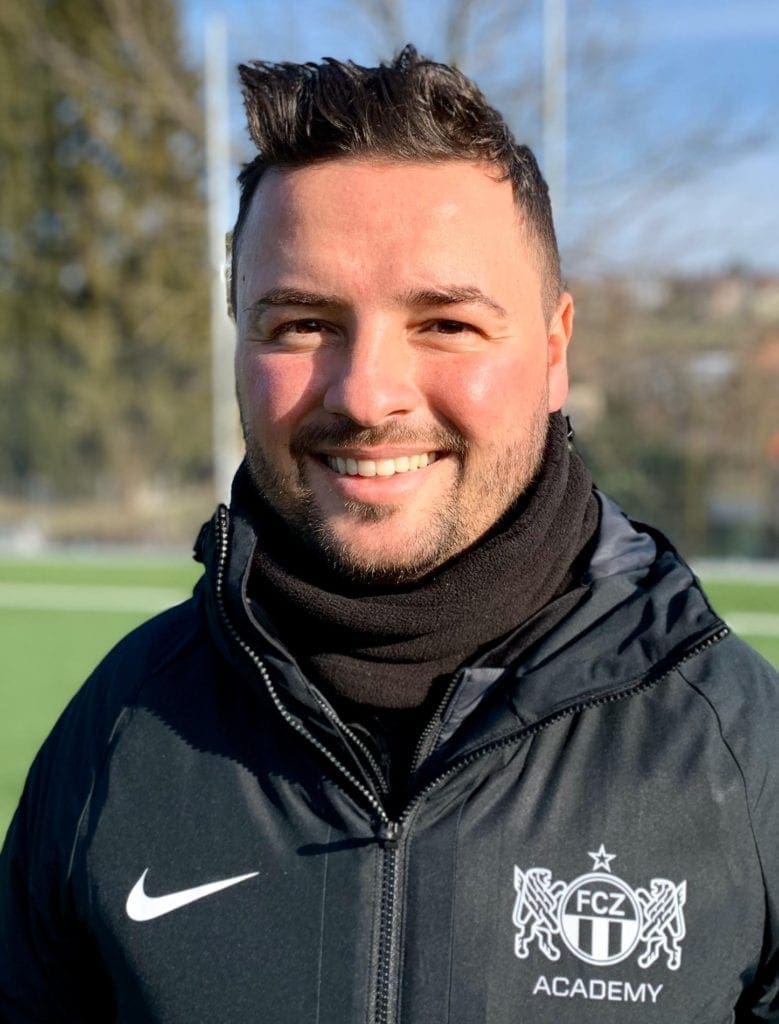 Veton Iseni
Assistant coach

Head coach FCZ FE12 & Pooltrainings
Only very few make it to the top – the competition is very, very strong. This is why young talents choose the Sport Academy Zurich. Because with us, both are achievable: serious professional education and success in top-class sport. We're proud of our most successful examples! We're also proud of those who have completed their KV qualification.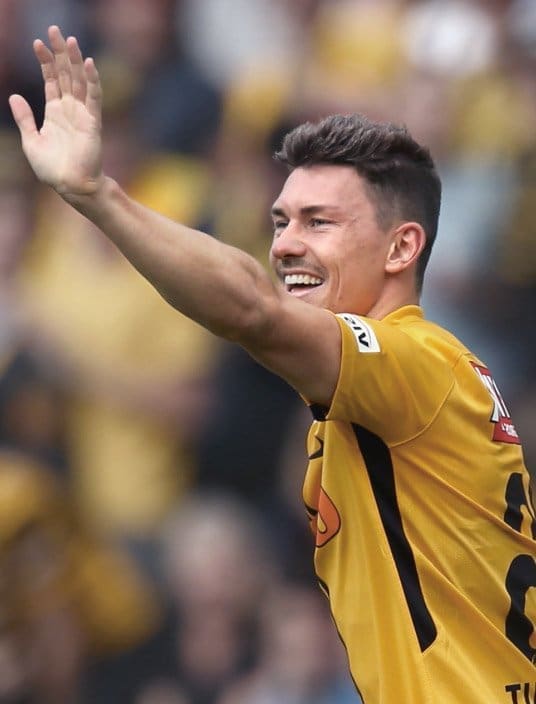 Christian Fassnacht
Judged to be too light when he was at the FCZ Juniors, now Christian Fassnacht is a national player! Via detours to Red Star, Thalwil and Tuggen, "Chrigi" signed with FC Winterthur in 2015 in the second highest division. This was followed by a move to the Super League at FC Thun and finally a transfer to the BSC Young Boys. In the meantime, Christian Fassnacht has won two league titles and played 6 Champions League games. Chrigi successfully completed his four-year education as a federally certified business and commercial graduate at the SAZ.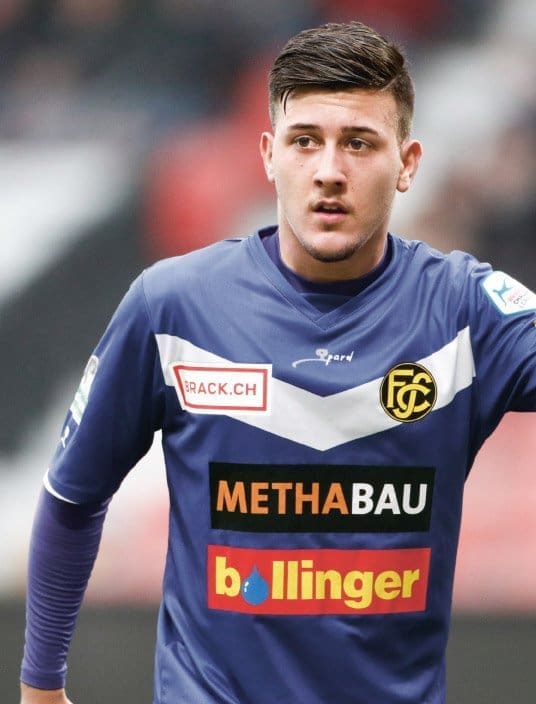 Danilo Del Toro
Having left GC Young Talent as a junior, Danilo moved to FC Winterthur. Things went well for a long time, but because the midfielder hardly ever played in the U21s, he decided to step back and transferred to FC Schaffhausen in the second team (2nd inter). Coach Murat Yakin discovered and encouraged him; Danilo matured to become a regular player in the Challenge League – and continued in this vein under Boris Smiljanic. By now, he is one of their top performers and Yakin, his mentor and supporter, is also back at FC Schaffhausen. Danilo Del Toro successfully completed the four-year education as a federally certified business and commercial graduate at the SAZ.
Eseosa Aigbogun
The first Swiss World Cup goal scorer in history ventured abroad in 2016 after many successful years with FC Zurich-Women and FC Basel-Women and moved to the top German club FFC Turbine Potsdam. After two seasons and around 50 appearances, she moved on to Paris FC, where she's been scoring goals since summer 2018. At only 26 years of age, Aigbogun has already played 60 games for the Swiss national team and is now an undisputed regular. She was one of the first students at the SAZ and benefited tremendously from the intensive morning training sessions with the boys for two years.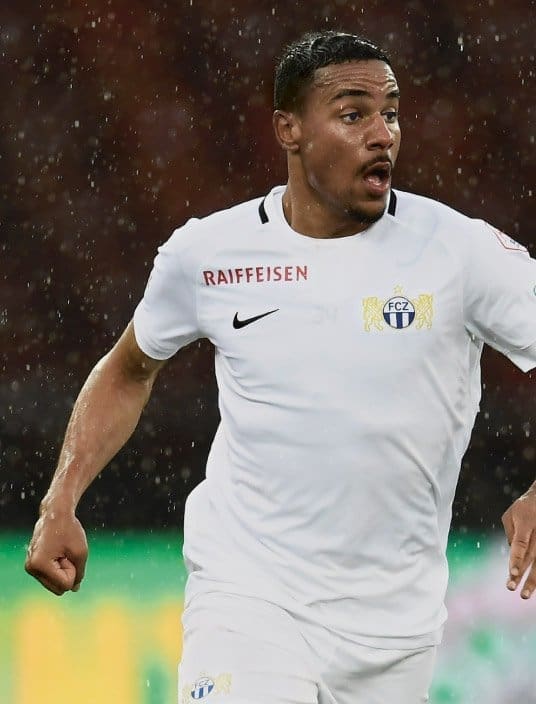 Fabio Dixon
Fabio came to the FCZ U16 from the U15 team Oberland and started his studies at the SAZ at the same time. As a fast and strong outfielder, he was able to establish himself in all U-Teams and became a U19 national player. Under coach Ludovic Magnin, Fabio also played a few games with FC Zurich's first team in the Super League and in the Europa League. In 2019/20 he moved to FC Chiasso in the Challenge League. There, the full back is gaining valuable experience in the second highest division and is an obvious candidate for future challenges. Fabio Dixon completed his four-year education as a federally certified business and commercial graduate at the SAZ with good grades.
Gold Omotayo
Gold was one of the very first students of the Sport Academy Zurich in 2009. Although the talented goalie was the regular goalkeeper at FCZ Academy, he wanted to play as a striker. For this reason, his football career was temporarily on ice and he tried out various martial arts. He returned to football in the winter of 2017/2018, at the age of 23. After scoring 11 goals for an English 7th league team, he switched to professional football with Bury FC. Since summer 2019 the towering striker has been playing for the traditional club Yeovil Town.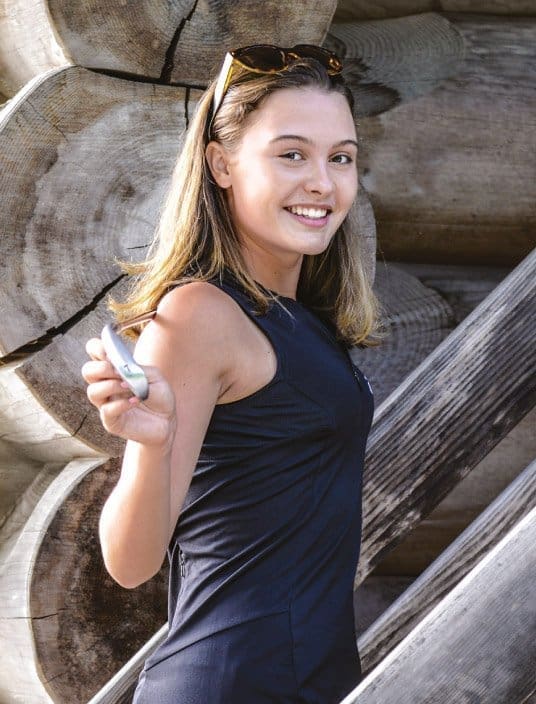 Klara Wildhaber
Klara is one of the most talented golfers in Switzerland. In 2018 she gained a bronze at the Swiss Junior Championships and at the Junior World Championships in Ottawa (CAN) she finished in 21st place – an outstanding performance! Since then, she has discontinued her education at the SAZ, as she received a scholarship from the University of Iowa (USA) and was accepted into the university's very competitive golf team. Klara, who is also academically gifted, was with us from 2017 to 2019 and benefited from the favourable conditions for top-class sport at the SAZ.
Maren Haile-Selassie
Maren already wore the FCZ jersey in the Letzikids. He made it into the FCZ U16 via the Oberland U15 team. For a long time, he wasn't considered the most talented player at FCZ, but this technically skilled player improved year after year, in part thanks to the SAZ morning training sessions at the Hardhof. In the U17 Maren became a top performer and later also an U19 national player. He was allowed to skip the U21(!) and he was awarded a professional contract. In summer 2017 he finally made his debut for the first team. Maren is on loan to FC Wil for the 2020/21 season. Maren completed the four-year education as a federally certified business and commercial graduate without any problems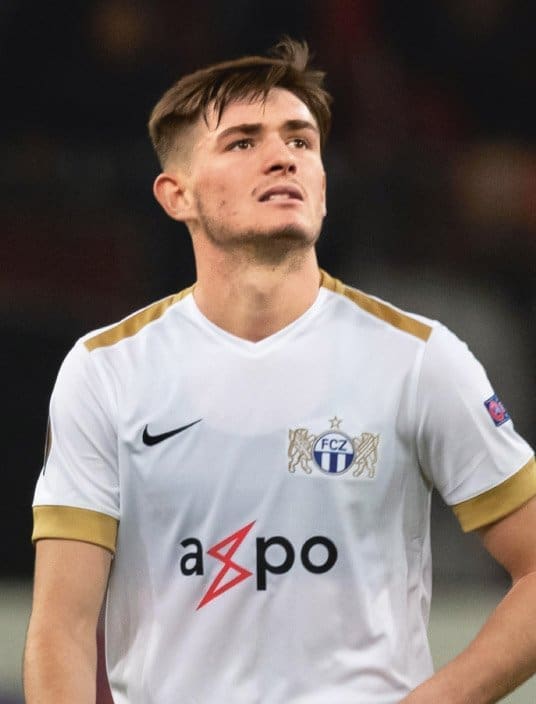 Toni Domgjoni
The young central midfielder has been a member of FC Zurich's permanent staff since January 2018 and previously played in all the youth teams of FCZ Academy. Domgjoni has also been playing for Switzerland's youth national teams since the U19s and is currently part of the U21s. He is one of the most experienced players in his age group in the Super League and has already played 7 European League games. Toni decided to become a professional footballer when he was offered a professional contract with FC Zurich.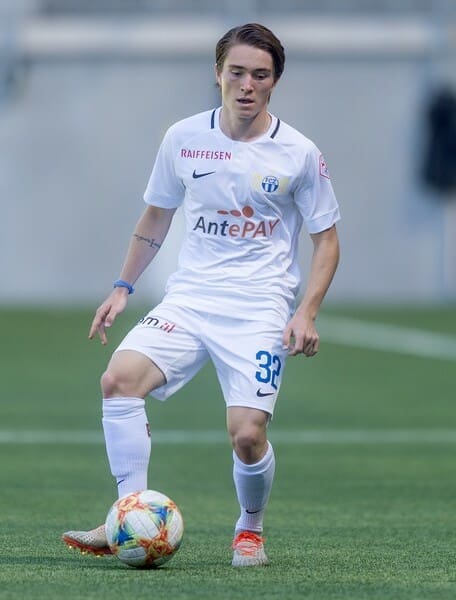 Matteo Di Giusto
Seit dem Wechsel von Baden zum FC Zürich im Jahr 2015 geht es für den offensiven Mittelfeldspieler mit Jahrgang 2000 steil aufwärts. Nach einem einjährigen Abstecher 2018 zur U19 des SC Freiburg kehrte Matteo zum FCZ zurück, wo er in der U21- und auch einige Male im Fanionteam ran durfte. Im Sommer 2020 hat er das Praktikum bei der Mobiliar Limmattal und die kaufmännische Ausbildung bei uns erfolgreich abgeschlossen. Er unterschrieb sogleich einen Profivertrag beim späteren Barrage-Sieger FC Vaduz und wird nun bereits in der Saison 20/21 in der höchsten Schweizer Spielklasse zum Zug kommen.